Fast. Efficient. Secure.
BizPay Via Online Banking
Safe and secure web-based service.
Control when you pay venders – one time or recurring.
Saves time & money – costs for printed checks, envelopes, and stamps.
Make payments via our Village Bank app.
Visit our Education Center to view the Business Online Banking video tutorials.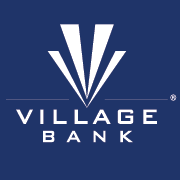 Customers may download the Village Bank app for their Apple iPhone from the Apple App Store or for their Android phone from Google Play. For more information about online banking, you can visit the Business Banking Education Center.
ACH Origination
Quickly & safely send payments to clients/vendors.
Secure web-based service – no software to install.
Schedule recurring payments.
App (application) based token used for added security.
Same day processing available.
Visit our Education Center to view the ACH Manager video tutorial.
Business Reward Credit Card
Competitive Rates & Zero Fraud Liability.
Secure online access with expense reporting tools.
Underwriting completed by Village Bank.
CardValet – Fraud detection service.
Wire Transfer
Instant & secure method to transfer funds anywhere in the world.
App (application) based token used for added security.
Send domestic and international wires at a reduced cost.
Payroll & Human Resources Services
We are proud to partner with Dominion Payroll. A leader in payroll and human resource solutions for clients nationwide. Dominion Payroll is a service-first business offering integrated software solutions coupled with unrivaled customer service.

Talent Acquisition – Recruiting Tools, Background Screening, Applicant Tracking, Employee Onboarding.
Time & Attendance – Scheduling Timekeeping, Time Off Requests, Web Time Clocks, Labor and Job Tracking.
Payroll Services – Direct Deposit, Workers Comp, Tax Services, General Ledger, Custom Report Writer.
Human Resources – HR Advisor Services, HR Trends & Regulations, Employee Handbooks.
Benefits Administration – Retirement Administration, Health Benefits Administration, COBRA Administration, Open Enrollment, FSA, HSAs, ACA Compliance.
For more information about our Cash Management Solutions, email us at managecash@villagebank.com or call Barkley Townsend at 804.419.2805.