Like song and dance, our cards are better together.
Our cards work better together. Combine points from your debit and credit cards to earn rewards faster. With the Village Bank Debit MasterCard®, you can shop and earn points with every purchase, redeem them for rewards, and prevent fraud by turning the card on or off in one touch.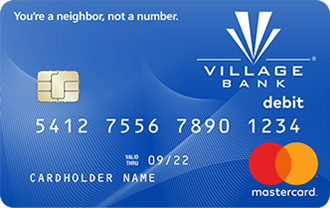 Village uChoose Rewards

Earn points on daily transactions with your personal Village Bank Debit MasterCard® and redeem them for cash back, gift cards, and merchandise. All you need to do is sign up! Cardholders will earn:
2 points for every $4 spent on signature-based transactions.
1 point for every $4 spent on all other debit purchases.
Visit the Village Debit & Credit Card Rewards page for detailed information.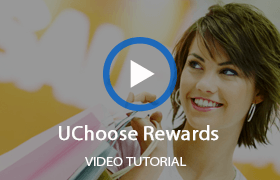 Village CardValet

CardValet is an app that allows you to manage your card on your terms. You can control your debit card activity from your smartphone to help prevent fraud or identity theft. With CardValet, you can:
Instantly turn your debit card on or off.
Set transaction controls for dollar amount limits, merchant categories, and geographic locations.
Receive alerts when your debit card is used, approved, or exceeds the transaction limits that you set.
Stay in-the-know about potential fraud with alerts on attempted and declined transactions.
Get real-time balances for your accounts and browse recent transactions.
Visit the CardValet site to download the app, link your accounts, and learn more about how to take control of your debit card.