Quickly convert receivables to cash from your office for faster utilization of your funds.
Remote Deposit Capture
Deposits made securely from your office.
Detailed reporting with check images.
Reduce transportation costs & administrative time.
No equipment fee.
Scan – Submit – Done.
Visit our Education Center to view the  Remote Deposit Capture video tutorial.
Mobile Deposit
Secure and flexible way to deposit checks on the go.
Saves time and money.
Free easy to use Village Bank app.
Tap – Snap – Submit – Done.
Visit our Education Center to view the video tutorial.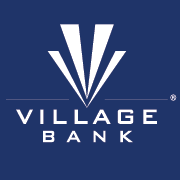 Customers may download the Village Bank app for their Apple iPhone from the Apple App Store or for their Android phone from Google Play. For more information about online banking, you can visit the Business Banking Education Center.
ACH Origination / Collections
Quickly & safely collect funds from your customer.
Secure web based service – no software to install.
Schedule recurring collections.
App (application) based token used for added security – VIP Access.
Same day processing available.
Visit our Education Center to view the ACH Manager video tutorial.
Merchant Services
We are proud to partner with Atlantic Merchant Services. A leading provider of merchant processing solutions since 2005. One goal, one focus, YOU!   
Catered solutions for all industries (B2B/B2G, Professional Services, Trade Services or Retail/ Hospitality) Level 2 & 3 processing.
Mobile Payment Processing and Online Secure Virtual Terminal.
SMS Text Message and Email Invoicing.
POS Solutions – QuickBooks Integration – Same Day Funding.
PCI compliance support provided with no added cost.
No long term contract – No cancellation fee.
For more information about our Cash Management Solutions, email us at managecash@villagebank.com or call Barkley Townsend at 804.419.2805 or Irlene Kemp at 804.419.2849.